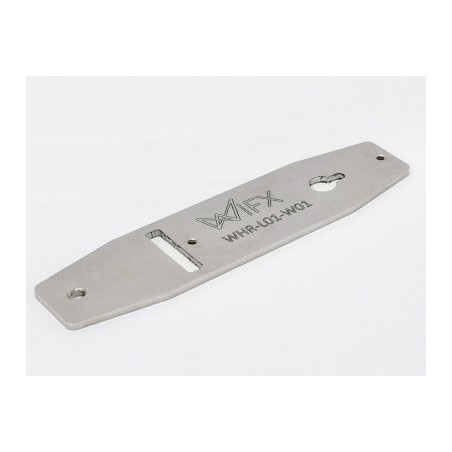  
LORIX One indoor wall support
The extension support family is a new set of support for the LORIX One.
They are made of stainless steel and are laser cut which guarantees a high quality and durable product to support your LORIX One in all weather conditions.
The WHR-L01-W01 is designed for indoor wall mounting and focuses on discretion.
Important note:
It's destined to be used for wall mounting without strong mechanical constraint and has the advantage of being very discrete.
If you need to install your LORIX One in outdoor situation, under strong mechanical stress such as wind, please consult the WHR-L01-W02 which is more suitable for this purpose.
Links
More information below
Package contents
The WHR-L01-W01 Kit contains the following parts:
1x WHR-L01-W01
Stainless steel extension support for indoor wall mounting
2x m3x6 flat (countersunk) head screw
Stainless steel screw with T10 torx matching
2x DUOPOWER Fisher plastic wall plug 555005 5x25
2x 4x30 wood dome head screw
WIROX Steel screw with T20 torx matching
Required tools
To install the WHR-L01-W01, you will need the following tools:
1x Torx T10 screwdriver
1x Torx T20 screwdriver
Drilling machine and concrete drill bit in case of fixation in concrete
Installation instructions
Available on our online documentation.
No customer reviews for the moment.