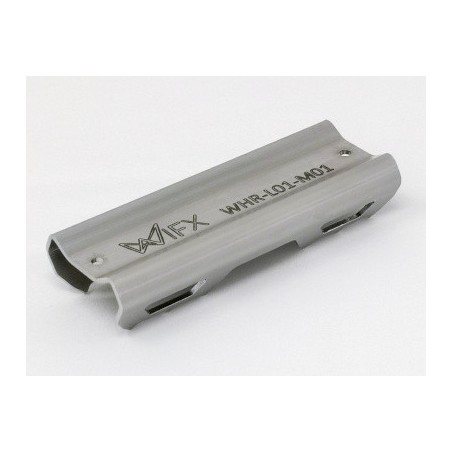  
LORIX One outdoor mast support
The extension support family is a new set of support for the LORIX One.
They are made of stainless steel and are laser cut which guarantees a high quality and durable product to support your LORIX One in all weather conditions.
The WHR-L01-M01 is designed for mast mounting and allows the use of plastic or metal ties indifferently and without any limitation.
Links
More information below
Package contents
The WHR-L01-M01 Kit contains the following parts:
1x WHR-L01-M01
Stainless steel extension support for indoor/outdoor mast mounting
2x m3x6 dome head screw
Stainless steel screw with T10 torx matching
Important note:
We let you decide what type of fastener you prefer to use and that is why we do not ship plastic or metal fasteners in the kit because every user and installation are different.
Required tools
To install the WHR-L01-M01, you will need the following tools:
1x Torx T10 screwdriver
Depending on which type of fastener you prefer to use, you could need also:

cutting pliers to cut residual plastic part for plastic zip tie

screwdriver adapted to your metal fastener
Installation instructions
Available on our online documentation.
No customer reviews for the moment.