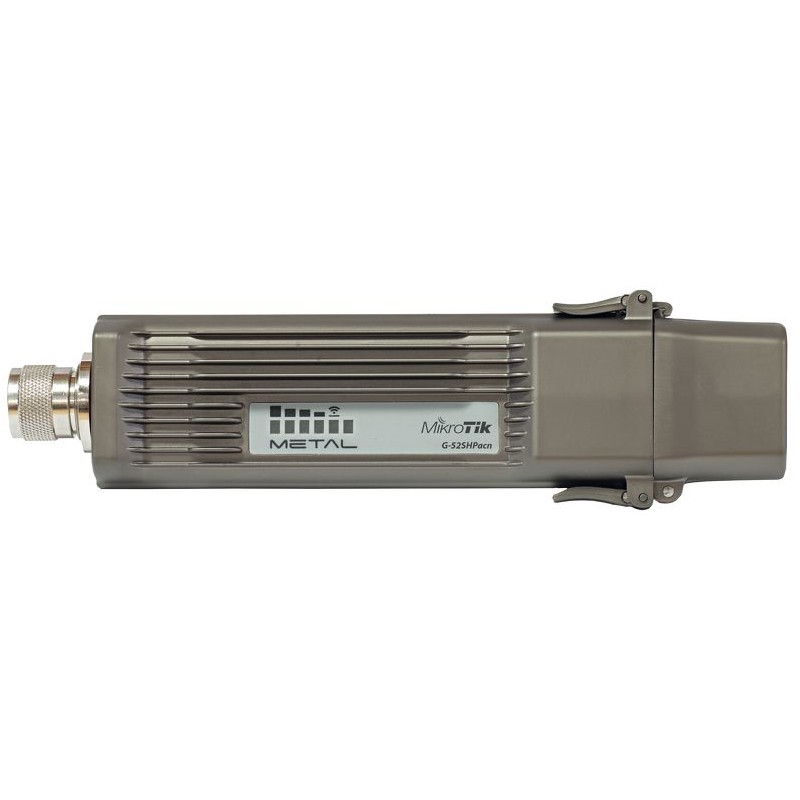  
RBMETALG-52SHPACN
Now with 802.11ac support, a Gigabit Ethernet port and a selectable wireless band (2.4GHz or 5GHz, up 80 MHz wide channel). The new Gigabit port will help you utilize the full benefit of 802.11ac high speed wireless.
The Metal 52 ac supports 2.4GHz, 5GHz and all the legacy wireless modes as well (802.11 b/g/n for 2.4GHz and 802.11 ac/n/a for 5GHz).
Product specifications
Details
Product code RBMetalG-52SHPacn
CPU nominal frequency 720 MHz
CPU core count 1
Size of RAM 64 MB
10/100/1000 Ethernet ports 1
Wireless chip model QCA-9889
Wireless standards 802.11a/b/g/n/ac
Supported input voltage 10 V - 30 V
PoE in Yes
Voltage Monitor Yes
PCB temperature monitor Yes
Dimensions 215x60x38mm
Operating System RouterOS
Operating temperature range -40°C .. +70°C tested
License level 4
CPU QCA9556
Max Power consumption 11W
Number of chains 1
Storage type FLASH
Storage size 16 MB
Brochure détaillée
No customer reviews for the moment.