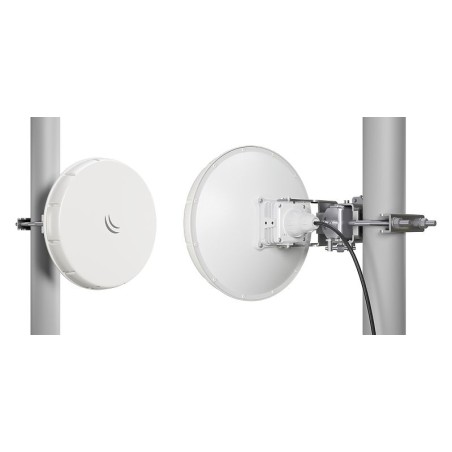  
NRAYG-60adpair
Wireless Wire nRAY
The most compact wireless 2 Gb/s aggregate link in the 1500 m range or more! Improved snow-resistant design is perfect for harsh weather environments. Cables can no longer limit you!
Specifications
Details
Product code nRAYG-60adpair
Architecture ARM 64bit
CPU 88F3720
CPU core count 2
CPU nominal frequency 1 GHz
Dimensions 261 x 166 mm
RouterOS license 3
Operating System RouterOS
Size of RAM 256 MB
Storage size 16 MB
Storage type FLASH
MTBF Approximately 200'000 hours at 25C
Tested ambient temperature -30°C to 70°C
Suggested price $298.00
Powering
Details
PoE in 802.3af/at
PoE in input Voltage 12-57 V
Number of DC inputs 1 (PoE-IN)
Max power consumption 6 W
FAN count Passive
Ethernet
Details
10/100/1000 Ethernet ports 1
Brochure détaillée
No customer reviews for the moment.