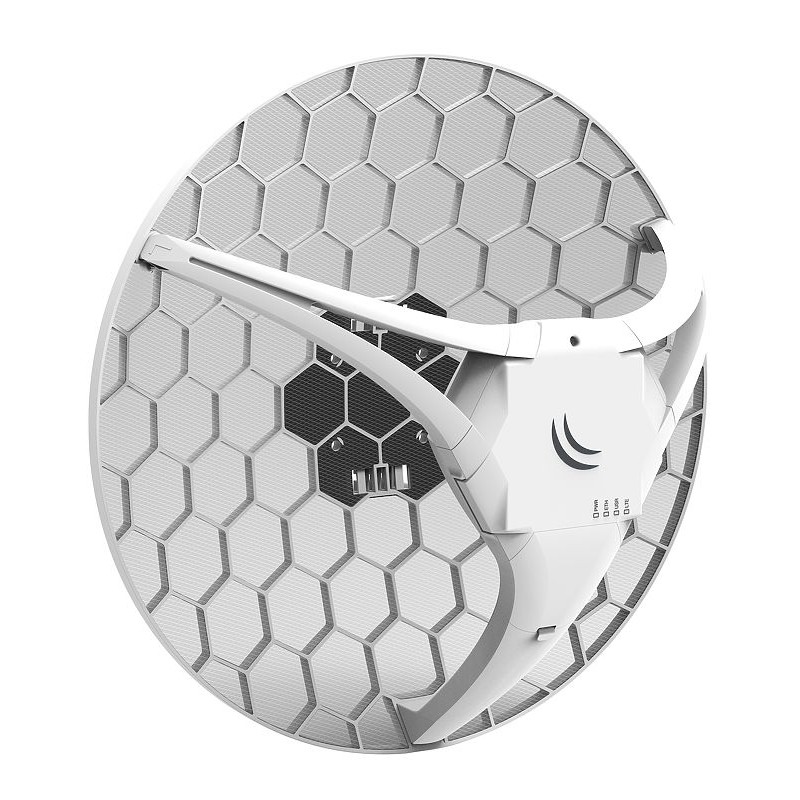  
RBLHGR&R11e-4g
LHG 4G/LTE High gain 21dBi CPE
The LHG 4G kit is a device for remote locations that are within cellular network coverage. Mount it outdoors, on a pole, mast or any high enough structure, and connect even where cell phones can't. Due to it's large sized high gain 21dBi antenna, the device is capable to connect to cell towers in extreme rural locations, giving you the ability to provide last mile internet access where nothing else is available.
The unit is equipped with one Ethernet port, has a built in high quality Category 4 modem for speeds of up to 150 Mbit/s downlink and 50 Mbit/s uplink.
RBLHGR&R11e-4G includes LTE modem that supports LTE FDD bands 3 (1800MHz), 7 (2600MHz), 20 (800MHz) and 31 (450MHz), as well as LTE TDD bands 41n (2500MHz), 42 (3500MHz) and 43 (3700MHz).
Specifications
Details
Product code RBLHGR&R11e-4G
Architecture MIPSBE
CPU QCA9531
CPU core count 1
CPU nominal frequency 650 MHz
Dimensions 391 x 391 x 227 mm
License level 3
Operating System RouterOS
Size of RAM 64 MB
Storage size 16 MB
Storage type FLASH
Tested ambient temperature -40°C to 60°C
Suggested price $169.00
Powering
Details
PoE in 802.3af/at
PoE in input Voltage 12-57 V
Number of DC inputs 1 (PoE-IN)
Max power consumption 5 W
Mobile
Details
LTE Category 4 (150Mbps Downlink, 50Mbps Uplink)
LTE FDD bands 3 (1800MHz) / 7 (2600MHz) / 20 (800MHz) / 31 (450MHz)
LTE TDD bands 41n (2500MHz) / 42 (3500MHz) / 43 (3700MHz)
Ethernet
Details
10/100 Ethernet ports 1
Peripherals
Details
Number of SIM slots 1 Modem (Mini SIM)
MiniPCI-e slots 1
Other
Details
Mode button Yes
Brochure détaillée
No customer reviews for the moment.