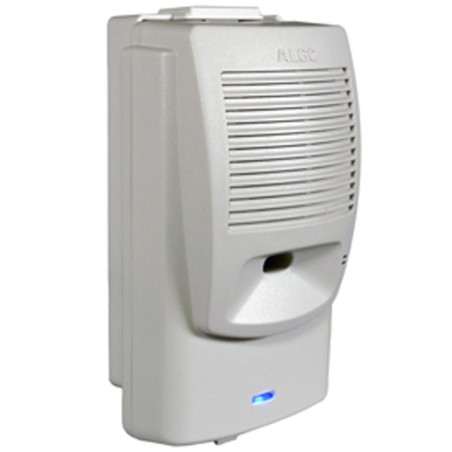  
ALGO 8180 SIP Audio Alerter
The 8180 is a SIP compliant wall mount speaker designed for voice paging, loud ringing, and emergency/safety/security notification and alerting. The speaker is PoE and does not require an additional amplifier. Common application environments include: classroom, factory (e.g., OSHA), warehouse, utility plant, machine shop, garage, lunch room, kitchen, etc.

Wideband G.722 codec (HD voice) support in the speaker provides optimum speech clarity and intelligibility. Voice paging and emergency announcements can be easier to understand with wideband, particularly in a noisy environment. The wideband capability of the speaker improves STI-PA intelligibility scores, which is important in meeting NFPA 72 requirements and the NEMA SB-40 2010 standard for emergency communication in education.

No customer reviews for the moment.